With Peter Clark
January 21 & 22, 2017 in Lambertville, NJ
9AM to 5:45PM each day
Sponsored by Christabel Foster
Tuition: $225 ($205 if you register in full by Dec 31)
Drawing on the ancient shamanic practice of merging with compassionate Upper and Lower world spirits, you will safely become an interactive and divinational channel, allowing for a deepened spiritual dialogue not often experienced with traditional journeying. These practices will bring forth new relationships with Nature Spirits, Ancestors, Star Beings, and those of universal wisdom. Techniques necessary for both oral and written channeling are taught as well as empathic diagnostic and healing practices.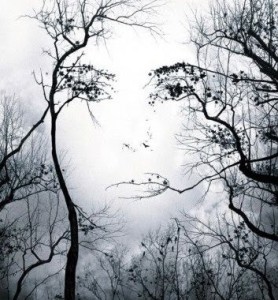 Prerequisites:
A strong and easy connection to Spirit helpers

The ability to journey to both the Upper and Lower Worlds

A regular practice of journeying
Please bring a drum and/or rattle, a journal for taking notes, and do review our workshop policies here. All registration and payments handled by Christabel Foster. Please contact her for details: 609-290-9870 (voice or text), christabelvdv@aol.com.
Comments from previous participants:
"Fantastic workshop. It is so helpful to journey/channel over and over again – it is becoming easier and easier to do. Thank you so much. This gave me a lot to work with at home too."
"The workshop had a thoughtful flow, working gradually to loosen inhibitions and build confidence."
"I was guided step by step with great integrity and safety into some pretty far out places. I trust this process."
"Essential to learn SAFE practice, even if a casual (intermittent) journeyer."
"A wonderful workshop. Lots of energy. Peter makes the hard work fun. I've learnt skills that I will bring into my everyday."
"You teach with great compassion. This is so important in building trust, both within ourselves and with working with you. Love the laughter!"
"Great workshop – it surpassed my expectations."
"I find Peter to be an excellent teacher. He is easy to approach with questions and no question seems to be off limits or stupid. He is clear in his instruction and I enjoyed the weekend very much. Thank you."
"Really enjoyed the combination of teaching and experiential. Good balance, empathetic leadership."
"Peter brings a calm helpful energy to this workshop. He is patient with our questions and lets us make our own way. It is clear that this is not about him or his powers as a practitioner, but rather that he uses his knowledge to facilitate our learning journey. Thank you."