Transmutations of the Healer Within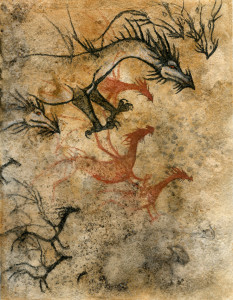 Led by Peter Clark
Millis, MA
March 11 & 12, 2017
(previously scheduled for March 4 & 5)
"As far as we can discern, the sole purpose of human existence is to kindle a light in the darkness of mere being."
– Carl Jung in Memories, Dreams, Reflections
"We are so captivated by and entangled in our subjective consciousness that we have forgotten the age-old fact that God speaks chiefly through dreams and visions."
– Carl Jung in The Symbolic Life
In a deep shamanic exploration of self awareness, meet the spirit of Dragon, the great transformer of obstacles and consciousness. As a timeless and universal archetype, Dragon plays the role of prime shifter of our psycho-spiritual projections. In this workshop you will journey with Dragon to dispel illusions of the ego and heal hidden wounds of the mind and heart. Traveling in the compassionate spirit worlds into the Dragon's Cave and the Castle of the Psyche, you will have the opportunity to come face to face with your essential self – that aspect that embodies your spirit without the overlay of ego. This provides the basis of the next phase your physical, mental, and emotional existence.
Prerequisite: Shamanic journey experience. Please bring a drum and/or rattle, a journal for taking notes, and do review our workshop policies here.
To register, please contact Dave Perry at 508-376-6298 or dperryeyeoftheheart@gmail.com.

Selected comments from past participants:
"Thank you so much for facilitating this workshop. I loved it. Looking forward to your next visit."
"Excellent workshop, lots of feedback, great group of participants. Peter's explanations were very clear."
"All in all, I have found the experience very rewarding on all levels… I feel I will now be more at ease with all that is being given by all the great masters. It gave me confidence to go on… I feel blessed by this workshop."
"Thank you Peter. Well done – much healing and greater understanding."
"Thank you for an excellent experience. The days with you and the participants in the circle were enriching."
"I really enjoyed all the journeys. The circle was really safe. It was really easy to share. I felt understood and accepted."
"Come back again to share your gifts of knowing. It has been my honor to be in your presence. You too, are shifting – it looks Real and Beautiful."