Kristine has been absorbed in the teachings of Nature and Spirit since childhood.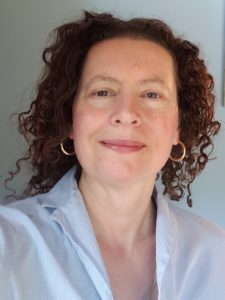 After years of fascination and study in the fields of biology, herbalism, yoga, meditation, dreams, plant spirit medicine and other healing modalities, she was strongly called to Shamanism in 2010. Since then she has studied with a number of respected shamanic teachers and has completed the 3-year Program in Advanced Initiations in Shamanism and Shamanic Healing with the Foundation for Shamanic Studies. She has been initiated and certified as a Fire walk Instructor through the Sundoor School of Transpersonal Education, and has completed a Bachelor's degree in Mathematics and a Master's degree in Mental Health Counseling. Kristine is devoted to a life of connection with the Divine and assisting others to integrate all aspects of themselves. She loves working with the compassionate Spirits through prayer, ceremony and private healing sessions to help people experience their own power and connection with the deepest part of themselves and their own helping Spirits.
Kristine offers private, onsite sessions in Shamanic counseling, Shamanic teaching, extraction healing, soul retrieval, and compassionate depossession. Contact Kristine at kristinepeeler13@gmail.com or 802-456-8735.
Kristine also has a private practice in Mental Health Counseling and Medical Support Hypnotherapy at her office in Montpelier. For information, check out her website here or call her at 802-798-2714.