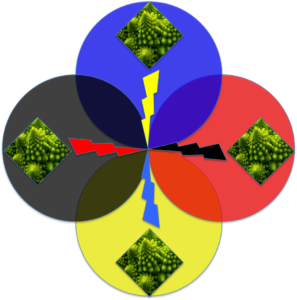 Led by Nan Moss
In Woodbury, VT
September 12 & 13, 2020
Cancelled for 2020 – to be rescheduled in the future.
Tuition: $240 ($225 if paid in full on or before August 12, 2020)
For online payment with credit card, debit card, or Paypal account, please use the below buttons. Or send check payable to Peter Clark, 644 Log Town Road, East Calais, VT 05650. Please note the workshop cancellation policies on this page.

Prerequisite: FSS Basic with an authorized FSS faculty member (Nan will be teaching it here on June 20 & 21, 2020, or click here for a listing of the complete FSS schedule for 2020)
Creativity is so ancient that it is at once fundamental and complex, even a driving force in our lives. Shamanism brings a fresh approach to Westerners for cultivating their creative potential. In this workshop, based on years of research, participants will have the opportunity to enhance their creativity through the practice of shamanic methods. Selected historical and anthropological examples will illustrate connections between shamanism and creative abilities, and a variety of specific shamanic exercises will be taught that participants can apply to their personal lives. (Article: "Shamanism and Creativity" by Sandra Harner.)