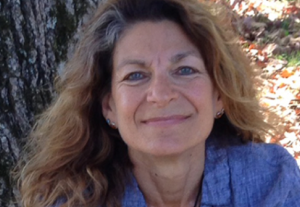 Nan Moss is a long standing faculty member of Michael Harner's Foundation for Shamanic Studies. She teaches all of the weekend FSS workshops, as well as the two most advanced courses offered by the Foundation, all on the East Coast of the United States. In addition to her extensive training in core shamanism with Michael Harner since the mid-1980's, Nan has also studied with teachers from indigenous traditions of Tuva, Brazil, Sami-land of Norway, the Ulchi tribe of Siberia, Qi Quong healing practices of China, and tribal elders of the American West. The perspective of Celtic traditions also informs her life and work.
Since 1997 Nan has explored and shared her inspired calling of Weather Shamanism. Her explorations resulted in several published articles, a divinatory card deck Cloud Dancing: Wisdom From the Sky, Middle World Press, and her book, Weather Shamanism: Harmonizing Our Connection With the Elements, Inner Traditions/Bear & Co.
Nan offers a weekend course in weather shamanism, Introduction to Weather Dancing: A Shamanic Path to Personal Growth and Global Healing (since 1999) in North America, and has recently expanded her overall program, Weather Dancers, Rainmakers, and Healers – Weather Shamanism for Our Times. Her aim is to initiate and foster circles of shamanic practitioners dedicated to maintaining good relations between human communities and the spirits of weather in their local realms.