With Peter Clark and Kristine Peeler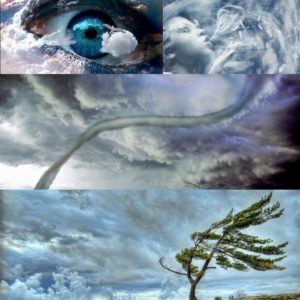 Woodbury, VT
September 17-18, 2022
Tuition: $264 ($249 if paid in full by August 17, 2022)
Prerequisites:
Well established practice of journeying to the Lower and Upper Worlds

Completion of the application describing your shamanic experience and interest in initiation work
To apply, please download the application here or send an email to peterclark13@gmail.com answering the following questions. Or, we love receiving hand written applications! Please submit the deposit or full payment as listed below with your application. If you are not accepted into the course, your payment will be refunded. If you have participated in a previous initiation with Peter and Kristine, your answers to the questions below in section one need only be an update, but please do give full detail to section two.
Please describe your shamanic experience. How long have you been practicing? How often do you journey? What other workshops or relevant experiences have you had?

What has attracted you to this Air Initiation work? Why are you wanting to undergo this initiation?
You may submit your application – the answers to the above questions – and registration payment ($100 deposit or full payment) via check mailed to Peter Clark, 644 Log Town Road, East Calais, VT 05650. Or pay online using the below buttons (credit or debit card, paypal balance) – to be submitted with your emailed application. Please check the workshop cancellation policies here. COVID-19 vaccination is required, but based on data closer to when the workshop happens, requirements may change. We will meet in a well ventilated indoor space with optional masking.
With each breath, Air delivers the gift of Oxygen to our blood in a continual state of merging. Air facilitates clearing, renewal and constant change. In this initiation, we take this relationship into broad and profound new states as we choose to consciously engage with Air in both Ordinary and Non-ordinary reality. Whether Air is still, swirling, or blowing straight, there is much to learn and experience from intentional relations with this ever present but rarely seen element.
When we listen to the whispering winds, embrace the power of the whirl, embody the ongoing dynamic intimacy of breath and vibration, we bring great potential into our lives to create and ride the currents of change with grace and power. And when we undertake this in the company of compassionate spirits, the results can yield potent transformations.
Sustained by strong support from Lower and Upper world helping spirits, we will undergo middle world initiatory experiences with many aspects of Air and deepen our relationship with the unbounded power of this ever present Element.
Comments from past participants:
"I felt a far greater connection and closeness to my compassionate air spirits after this workshop. I experienced amazing healing journeys, personal healing, and wonderful friendships. Peter and Kristine are amazing shamanic healers."
"Upon completion of this initiation series, and 14 years of journey work, I willingly devote my relationship with compassionate spirits to open heartedly respond to others' needs for soul healing."
"Experience of ecstasy and joy! Thank you!"
"All of the seemingly separate activities formed a cohesive bond that was well-designed, transformative and challenging. Thank you. I will be back."
"This initiation was powerful, magical and transformative. Engaging with the compassionate helping spirits in a safe and secure space is so valuable. The expertise of both Peter and Kristine is beyond incredible! What an experience!"
"At times I may have been uncomfortable but that is what initiation is about. I find that in the months to follow, I find deeper meaning."
"It was a wonderful two days of shamanic initiations. Very well prepared and the great group of shamanic practitioners made it an outstanding class! I thank you both for a dedication for the teaching of the shamanic work."
"For the serious seeker, this is a true path to wisdom and connection with the greater non-ordinary reality."