Led by Peter Clark and Kristine Peeler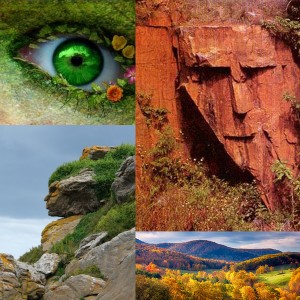 Many people feel a separation from Nature. Our language and thinking reflect this separation in generally placing humanity and human creations outside of Nature. The Earth Initiation workshop is one of a series of advanced shamanic teachings designed to help us dissolve this illusion of being apart from the rest of creation here on this planet. We will be working very closely with the land in a powerfully blended spiritual and physical approach. As this is shamanic initiation work, there will be challenging experiences that will lead us deeply into stronger relations with our helping spirits. We enter this work with the intention of undergoing integrative healing in a personal way, but also in a collective manner as representatives for our species.
Date: August 17 & 18, 2019, 9 AM to 6 PM both days
Tuition: $265 (early bird price of $250 if paid in full by July 17, 2019) – online payment options below
Prerequisites:
Well established practice of journeying to the Lower and Upper Worlds

Completion of the application describing your shamanic experience and interest in initiation work
To apply, please download the application here or send an email to peterclark13@gmail.com answering the following questions. Or, we love receiving hand written applications! Please submit the deposit or full payment as listed below with your application. If you are not accepted into the course, your payment will be refunded. If you have participated in a previous initiation with Peter and Kristine, your answers to the questions below in section one need only be an update, but please do give full detail to section two.
Please describe your shamanic experience. How long have you been practicing? How often do you journey? What other workshops or relevant experiences have you had?

What has attracted you to this Earth Initiation work? Why are you wanting to undergo this initiation?
You may submit your application – the answers to the above questions – and registration payment ($100 deposit or full payment) via check mailed to Peter Clark, 644 Log Town Road, East Calais, VT 05650. Or pay online using the below buttons (credit or debit card, paypal balance) – to be submitted with your emailed application. Please check the workshop cancellation policies here.
Comments from past participants:
"I would strongly recommend Earth Initiation to any individual who actively participates in their own journey with the spirits."
"Loved the beautiful site and all the work that went into it. The initiation was transforming: helped me to connect more deeply to the Earth and took away feelings of separateness I was not fully aware of."
"This whole experience flowed like a river from its source to its collective resting place, and from its collective resting place through all the channels back to its source. Thank you!"
"The process of building up to the initiation and then celebration after felt beautifully intentional, loving and compassionate."
"Loved every moment – you were gracious hosts! Wonderful & beyond, beautiful, healing. Spirit was loving and taught much."
"Was very happy with everything!"
"Thank you for your thorough preparations, sense of safety, and conveyance of compassion in offering this initiation."