Led by Peter Clark and Kristine Peeler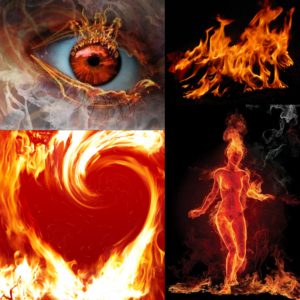 In this initiation, we will use core shamanic practices to pass through fear and impossibility into the ecstatic radiance of compassionate relationship with Fire.
We will awaken the power of our inner fire and burn away self imposed limitations. What arises from the ashes of these limitations is the resurrection of the wild possibilities of the heart in alignment with Fire Spirit. As in most shamanic initiations, we will undergo Middle World experiences in which the interweaving of ordinary and non-ordinary reality will allow miracles to unfold, all with the support of compassionate Upper or Lower World spirits.
Each day will include initiatory experiences. On Sunday, the weekend concludes in the mid-evening after a final fire initiation. Catered dinners included.
Held in Woodbury, Vermont on September 21 & 22, 2019.
Tuition is $349 ($299 if paid in full by August 21, 2019) – online payment options below
Prerequisites:
Well established practice of journeying to the Lower and Upper Worlds

Completion of the application describing your shamanic experience and interest in initiation work
To apply, please send an email to peterclark13@gmail.com answering the following questions and submitting the deposit or full payment as listed below. If you are not accepted into the course, your payment will be refunded. If you have participated in a previous initiation with Peter and Kristine, your answers to the questions in section one need only be an update.
Please describe your shamanic experience. How long have you been practicing? How often do you journey? What other workshops or relevant experiences have you had?

What has attracted you to this Fire Initiation work? Why are you wanting to undergo this initiation?
You may submit your application – the answers to the above questions – and registration payment ($100 deposit or full payment) via check mailed to Peter Clark, 644 Log Town Road, East Calais, VT 05650. Or pay online using the below buttons (credit or debit card, paypal balance) – to be submitted with your emailed application. Please check the workshop cancellation policies here.