Led by Peter Clark and Kristine Peeler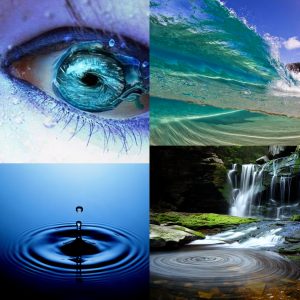 In this initiation weekend intensive, we embrace and honor the Waters of the Earth and our bodies. We begin to dissolve the inner dams that have acted to obstruct the flow of our emotions, creativity and power. In the process, a potentially profound relationship with the Great Water Spirit and her many manifestations in all three worlds is woven.
We will undergo powerful Middle world initiations to dissipate fear as well as release ingrained social and cultural conditioning about the value of the Waters – both internal and external. Working in a core shamanic way with ceremony and initiation, we move through anxieties and apprehensions back into trust, opening ourselves to the interconnectedness, power, and creativity of elemental Water.
Held in Woodbury, Vermont on July 15 & 16, 2017.
Saturday evening initiatory ceremony will follow a catered dinner.
Tuition is $289 ($239 if paid in full by June 15)
Prerequisites:
Well established practice of journeying to the Lower and Upper Worlds

Completion of the application describing your shamanic experience and interest in initiation work
To apply, please send an email to peterclark13@gmail.com answering the following questions and submitting the deposit or full payment as listed below. If you are not accepted into the course, your payment will be refunded. If you have participated in a previous initiation with Peter and Kristine, your answers to the questions in section one need only be an update.
Please describe your shamanic experience. How long have you been practicing? How often do you journey? What other workshops or relevant experiences have you had?

What has attracted you to this Water Initiation work? Why are you wanting to undergo this initiation?
You may submit your application – the answers to the above questions – and registration payment ($100 deposit or full payment) via check mailed to Peter Clark, 644 Log Town Road, East Calais, VT 05650. Or pay online using the below buttons (credit or debit card, paypal balance) – to be submitted with your emailed application. Please check the workshop cancellation policies here.