---
Shamanism is an ancient spiritual practice that embraces the underlying Source intelligence of the universe.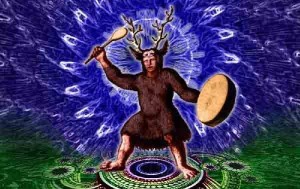 In this highly experiential introduction, you will learn to access the hidden portal within you – within all of creation – moving fully into and beyond perceptions of ordinary reality. Through the age old practice of shamanic journeying you will meet and interact with compassionate spirits, non-physical intelligent beings in the spirit realms – some of the infinite flavors of Divinity. These spirits will assist you in experiencing more empowered emotional, mental, physical and spiritual states of consciousness.
This workshop provides an understanding of core shamanic cosmology, repeated excursions into the compassionate spirit worlds, and a first practice of shamanic divination.