Led by Peter Clark
Woodbury, VT
July 22 & 23, 2023
9am to 6pm each day
Tuition: $225 ($205 if paid in full by June 22)
This intensive teaching is about the manifestation of gifts from the compassionate spirit realms into our ordinary reality lives and even, onto our very bodies. The practice of how to bring healing and focused power that transcends any human story is taught. Stories, and the words that tell them, are bound by our limited human experiences. This workshop utilizes the symbols experienced in clearly intended shamanic journeys to facilitate both classic shamanic healing and wide ranging empowered departures from our regular life patterns. From corporate marketers to religious mystics to contemporary philosophers, the power of symbols to convey a feeling, concept or power is well understood. Compassionate symbols are keys to the opening of awareness beyond our boundaries, beyond our small minds.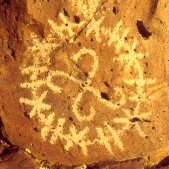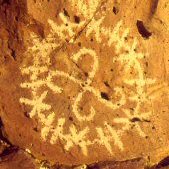 We will learn very practical techniques that can turbocharge healing sessions and ordinary reality ventures. The results go beyond the psychology and culture of our humanity, bringing the compassion of our spirits more firmly into our lives. This workshop comes directly from what my spirits have taught me and echoes the evolution of my healing sessions. I will teach you how I do Soul Retrieval using shamanic power symbols.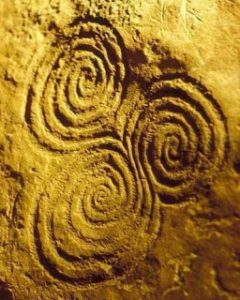 Intended participants: Anyone who practices shamanism – for themselves every day or even just occasionally – or for active shamanic healers, who work with the spirits for the benefit of others.
Prerequisite: Knowledge and success at journeying to the Lower and Upper Worlds
To register, please submit a deposit or full payment via the buttons below. Contact Peter if you wish to pay by check (peterclark13@gmail.com). Please note our workshop policies here.
Selected comments from past participants:
"Thorough, comprehensive – you were accessible, knowledgeable and willing to share techniques and information. The Shamanic Power Symbol workshop is a must for anyone looking to gain further understanding of themselves and the world around them, and provides useful tools for the shaman to use with his/her clients. Thank you!"
"Deeply honored to receive and give participation in the Soul Retrieval process."
"WOW – I was propelled into realms and infused with personal power. This was…. well, …. WOW."
"I discovered the true source of a 50 year old trauma that affected the course of my life."
"This workshop expanded my worlds and brought forth new spirit helpers."
"This workshop gave me the chance to step outside the box and allow new experiences. I love Peter's teaching ways!"
"An intense, deep, focused workshop with a great healing as a bonus!"
"Thank you once again for sharing your knowledge and expertise. Your home and healing space is lovely and I enjoyed every aspect of the training. This is the kind of workshop I've been looking for with some focus on managing clients and doing deeper shamanic work."
"We almost can't help but be curious about symbol language. But, with being surrounded constantly by external symbols, and with no mainstream cultural avenue for receiving or interpreting internal symbols, this workshop is uniquely empowering. Especially with the unique innovations of applying the symbols shamanically to help others."
"Use of Divine Power Symbols energized the healing work and allowed a fuller experience of return of personal power. A personal power symbol was transformed by the practitioner's delivery of compassionate energy and revealed a deeper understanding of the returned power than I would have gained without using the symbol. What started as a line drawing became a living and breathing, body and soul, of specific Compassionate Intent and Intelligence. It took my breath away!"
"Peter – you are a beautiful soul with great kindness and this was the best weekend I've had for a long time. Thank you! Thank you! Thank you!"
"I really liked how you explained and emphasized how we also need to listen to what our compassionate spirits tell us. Just lovely – Thank you."
"Peter teaches with grace and ease. He shows sensitivity and acceptance whatever our experience. How delightful to be in the presence of such a lovely compassionate soul."
"Very compassionate and just the right amount of nudge toward continued intentional journey practice. So worthwhile. Thank you Peter!"
"Thank you Peter for your gentleness and your compassionate spirit."
"To me, all of the workshop was a time of learning while doing. Love your teachings Peter…"
"I enjoyed this course. Thank you. A new tool in my medicine bag."
"My favorite part was your beautiful presence and the specific unfolding of this workshop – most timely and well put together. Wonderful to share and experience with those in attendance. Thank you Peter. Please come back! I have always thoroughly enjoyed your workshops and the wonderful folks who find their way to you. Always wonderful to hear the 'sharings' – there is always more to be learned through each of them."
"Wonderful as always in so many ways. New tools and opportunities. Thanks so much!"