With Peter Clark
Cornish, Maine
9AM to 6PM each day
Sponsored by Karen Remington at Spirit Flow Pathways
Tuition: $222 ($199 if paid in full on or before February 28)
Drawing on the ancient shamanic practice of merging with compassionate Upper and Lower world spirits, you will safely become an interactive and divinational channel, allowing for a deepened spiritual dialogue not often experienced with traditional journeying. These practices will bring forth new relationships with Nature Spirits, Ancestors, Star Beings, and those of universal wisdom. Techniques necessary for both oral and written channeling are taught as well as empathic diagnostic and healing practices.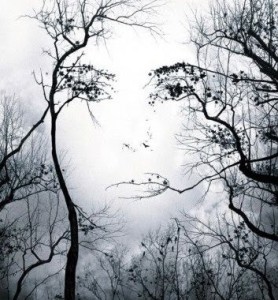 Prerequisites:
A strong and easy connection to Spirit helpers

The ability to journey to both the Upper and Lower Worlds

A regular practice of journeying

Humble ego
Please bring a drum and/or rattle, a journal for taking notes, and do review our workshop policies here.
All registration and payments handled by Karen Remington:
call or text 207-747-1021 or email spiritflowpathways@gmail.com.
Comments from previous participants:
"Even after many years of channeling, there was much for me to learn in this workshop. Peter is a wonderful, thorough teacher who creates a safe and creative environment for this important work. Highly recommended for beginners and experienced mediums alike."
"Peter's method of teaching takes a very abstract concept and makes it concrete and easy to understand. The workshop included a great variety of concepts and useful tools that will become a permanent part of my shamanic practice. Thank you Peter!"
"The workshop opened me to a VAST world of possibilities. Peter is an exceptional instructor. Thank you!"
"I think you are a very skilled and knowledgeable teacher who seems to know exactly the right time and the right way to introduce a new subject, along with giving a great explanation to make it comfortable to practice. Highly recommended!
"An incredible and deep way to connect with other beings of compassion for personal growth and to help the community in which we live. Thank you!"
"Peter is an outstanding compassionate well rounded teacher. It was a joy to be taking his class."
"This was an extensive experience that will greatly increase my access to my spirits and their guidance."
"I came into this workshop with a very specific idea of what it would be. I am beyond glad that I took this workshop as it completely shattered my idea of channeling and what it is, how it is done, and the uses for it. It has made me realize I do it more than I previously knew, but also made me excited to continue doing it in all the ways we learned. The practices are endless! Thank you! Love and Appreciation!"
"I can see lots of applications for what I have learned. It has deepened my shamanic practice and my appreciation for the helping spirits. GREAT! Thank you."
"Great class – great teacher."
"This workshop has given me the tools to work and go forward in my shamanic practice in a more confident way."
"Fantastic workshop. It is so helpful to journey/channel over and over again – it is becoming easier and easier to do. Thank you so much. This gave me a lot to work with at home too."
"The workshop had a thoughtful flow, working gradually to loosen inhibitions and build confidence."
"I was guided step by step with great integrity and safety into some pretty far out places. I trust this process."
"Essential to learn SAFE practice, even if a casual (intermittent) journeyer."
"A wonderful workshop. Lots of energy. Peter makes the hard work fun. I've learnt skills that I will bring into my everyday."
"You teach with great compassion. This is so important in building trust, both within ourselves and with working with you. Love the laughter!"
"Great workshop – it surpassed my expectations."
"I find Peter to be an excellent teacher. He is easy to approach with questions and no question seems to be off limits or stupid. He is clear in his instruction and I enjoyed the weekend very much. Thank you."
"Really enjoyed the combination of teaching and experiential. Good balance, empathetic leadership."
"Peter brings a calm helpful energy to this workshop. He is patient with our questions and lets us make our own way. It is clear that this is not about him or his powers as a practitioner, but rather that he uses his knowledge to facilitate our learning journey. Thank you."